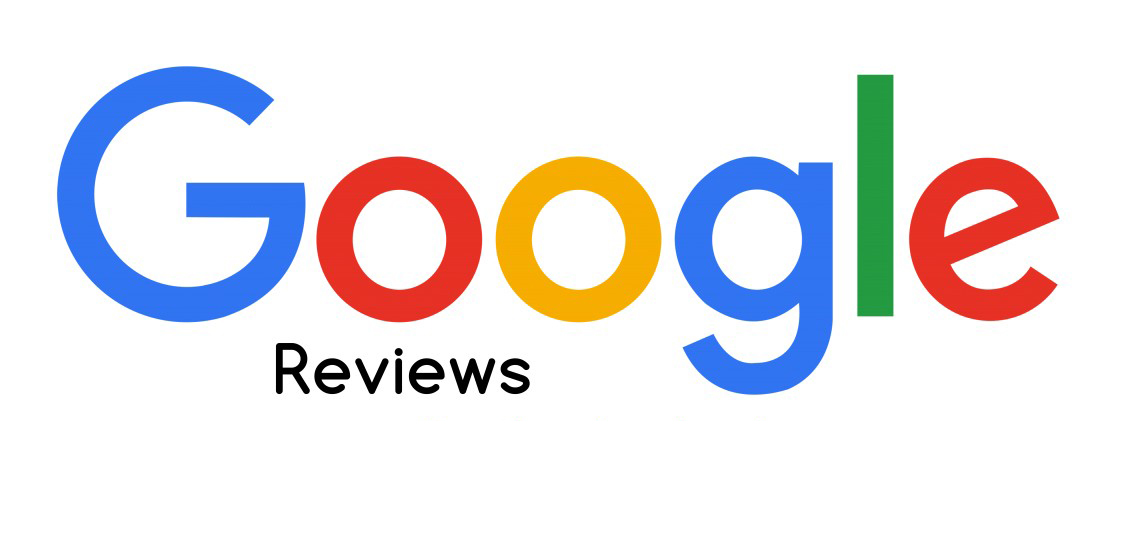 View On Google Maps
★★★★★
Had a great first time buying experience with Wrights. Sharon and Liam were very knowledgeable about the area and understood our requirements to find us the perfect home. Sharon was very friendly and patient in answering all my questions. She made the experience as stress free as possible. I'd definitely use Wrights again.
★★★★★
Fantastic! The service I received was first class. The guys are extremely professional and personable. I have previously never had a good experience when dealing with estate agents but the guys at Wrights turned that round 100% Thank you.
★★★★★
I've used Wrights of Welwyn Garden City for around 12 years now and they rent out a property on my behalf. The team are super professional and responsive with nothing being too much trouble. Lucinda, Phil and Karen are always willing to go the extra mile to help me and the tenants concerned. Thoroughly recommend!!
★★★★★
Worked with Shaun Murphy (letting negotiator); he helped me find a flat which was exactly what I wanted both aesthetically and price point. I am a first time renter and as you can imagine with the current market how hard, chaotic, and quite nerve wracking it currently is. Shaun was fantastic, he was able to answer all my questions (which you would be surprised how many estate agents seem to know nothing about the area yet along the flat). Super friendly and professional and was able from one viewing to get me set up with another viewing within 48 hours for another flat that met all my requirements. He is very responsive and quick to find out answers to all your questions. Especially with me being a first time renter he put me at ease by answering all my questions and talking me through things (even things which seemed obvious) Wrights as a whole had great service and would highly recommend!!!
★★★★★
Process of renting was incredibly rapid, with fast turn around and Shaun was very helpful!
★★★★★
I was so impressed with the level of service and range of properties on offer. Phil and Shaun could not have been more helpful and found me the perfect rental property. Thank you.
★★★★★
We rented a property through Wrights, and they were incredible - every maintenance issue was sorted out promptly, including a time when we had no hot water on a Friday, late afternoon. A plumber was there an hour later and the problem was fixed. We mostly dealt with Lucinda, who always responded to our queries promptly and professionally. You won't be sorry renting through this agent! It helps that they have an emergency mobile number which you can contact them on after hours if need be.
★★★★★
Salvatore and the team at Wrights have been a great help over the last couple of years, managing the purchase and sale of a property for us. Key areas of standout were a proactive approach and regular communication.
★★★★★
Just completed on a bungalow in WGC. Liam Davis from Wrights guided me through the whole process and was everything i needed from an Estate Agent. They made whole process stress-free....Thank you
★★★★★
We had a great experience with Liam and the team, really communicative and easy to deal with. Would use them again for future purchases. We are super happy with our new flat!
★★★★★
From my first interaction looking for a rental accommodation with Wrights a year ago, particularly the rental agent Ms Charlie Bennett, they were very impressive - quick to respond, knowledgeable of the area as well as liaising well with the potential landlords. During the period of my rental (ongoing) their response team has been simply excellent - prompt and effective resolution of any issues that have arisen. All-in-all a very competent and well organised outfit. I recommend Wrights without hesitation.
★★★★★
Sharon and the team were lovely to work with when buying our first house. They were very helpful, knowledgeable and easy to talk to, we appreciated their help on this journey. Thank you!
★★★★★
We had an amazing experience with our estate agent she found us the perfect property thank you so much Charlie !!
★★★★★
Excellent - a great team to work with, both buying and selling. Always there for you, from day one through to after moving in, made the process run smoothly, thanks go to all.
★★★★★
Thank you so much to Lucinda and the team for all their help!

Speedy replies on email and always answer the phone quickly when I call.

My water issue was fixed in less than 24 hours and I am receiving a new appliance for my kitchen with delivery on a Sunday!! Very convenient for me as I work Monday to Saturday.

If I could give more than 5 stars, I would!
★★★★★
I rented through Wrights for more than 6 years and they were just brilliant, always responsive, any repairs were always carried out brilliantly (and quickly), plus they're a friendly bunch. Even at the end of our tenancy they were very reasonable in negotiating between us and the property owner for the return of the deposit; all absolutely equitable and as you would hope.

Hugely recommended company and if you're considering them as a prospective tenant or landlord, you'll be in very good hands.
★★★★★
I can honestly say that I've had the best expirence letting through Wrights and our Agent Charle made that expirence so much better, she was punctual, very helpful. Would definitely recommend.
★★★★★
I recently had the pleasure of having Charle as my lettings agent and I must say, the experience was nothing short of outstanding. From start to finish, she demonstrated professionalism, efficiency, and a genuine commitment to ensuring a stress-free and seamless process. Would highly recommend.
★★★★★
So beyond happy! My partner and I were looking for a property to rent and the amazing Lucinda found us the perfect property. She made sure it was a quick and easy process for us. She helped us every step of the way however big or small the matter was. We can't thank her and the whole team enough.
★★★★★
Really happy with service we received from Wrights with the purchase of our house. Sharon was our agent and she was amazing, very responsive and very knowledgable with the area.
We were supported through the entire process and felt assured.
Salvatore and the team were also great, would recommend.
★★★★★
Wrights were absolutely fantastic. Very accommodating, regular but welcome communications and overall helped us process our first ever purchase in under 2 months from viewing to completion! Couldn't recommend them any higher, and special mention to Sharon Knight and Liam Davis for being so friendly and providing so much information when viewing… true professionals!
★★★★★
I have been with wright for over 6 year privately renting and never had 1 issue great letting agents whenever had a issue with our house it was sorted asap Phil and his team have always been very helpful and polite I would say if your letting or selling definitely go with Wright's there not a better company out there 😀😀
★★★★★
The Lettings team are amazing! I've been renting a property via Wrights WGC for almost 7 years, not much has gone wrong in the lovely property I'm renting but when it does all it takes is one phone call and within less than 24hrs it's resolved, if it can't be resolved within that time frame they are on the phone explaining why........thank you Phil and your amazing team 💕💕
★★★★★
Lucinda has been 5 star- absolutely amazing helping me secure a property! Could not be happier! Thanks to Charlie for showing me the property and major thanks to Phil for calming my nerves on the phone when it seemed like it would all fall through!
★★★★★
Charlie at Wrights Estate Agents has been very helpful in helping us find our new home. She has been extremely professional and efficient when dealing with all my concerns and questions. Thank you
★★★★★
Excellent and efficient service from the lettings team.
★★★★★
My mother rented from Wrights for 10 years. They have always been totally professional, compassionate and helpful. A unique mix in todays housing market. I cannot recommend them highly enough. They dealt with her illness with dignity and respect and were always in contact by phone to check mums well being. They are honest, trustworthy and genuinely good people. I dealt with Lucinda who has been a joy to speak to, and thank the team at Wrights for their helpfulness and kindness. I cannot recommend them highly enough. A truly wonderful company with the human touch in todays world.
★★★★
I can't give a 5 but consider this a 4.9. The completion of the purchase went through literally on deadline day hence the 0.1 mark down. Despite this, from viewing with Sharon, to sales progression with Tina and Salv, the team were supportive and driven to complete the sale.
The purchase was delayed and tricky but the team at Wrights fought and chased every email and phonecall. They were personable and empathetic and if I were to sell in the future I would most certainly choose Wrights. Thankyou for our new family home.
★★★★★
Wrights assisted me in selling my first property. From the initial valuation they provided clear guidance and support. Verity Gaston maintained great, friendly communication throughout and I felt very informed during the entire sale. The team were very approachable and I thank them all for very quick sale!
★★★★
The service provided by Wrights was very professional. When issues arise in the property I'm renting, they respond in a timely manner which is very appreciated.
★★★★★
I had never rented through Wrights before but I must say that they are probably the best letting agency that I've ever rented through. Charlie, Lucinda and Phil were very responsive to my emails/calls and were extremely helpful with making the process as smooth as possible. They were all polite, friendly and professional. Overall, a very pleasant experience and excellent letting agency.
★★★★★
We've bought 2 houses and sold 1 house via Wrights now and have had a good experience each time. In terms of selling our house, it turned into a complicated house move, with ultimately a short timeline to find new buyers and get the sale through. They worked tirelessly to find appropriate, ready to go buyers and then coached them speedily through the process to hit our deadline. Salv, Liam and Sharon are a brilliant team and are all such lovely, easy to talk to people, they were always happy to give updates and chase whoever was needed. They really do want the best for you and the buyers. Throughout the process they offered advice and recommendations that each time worked out amazingly, very trustworthy estate agents.

Would 100% recommend them for any house sales/purchases.
★★★★★
Salv and his team have done a great job selling two properties for us. They were very efficient and kept us fully informed throughout the process. We would definitely use them again.
★★★★★
Charlie and the team at Wright's are brilliant, so I would definitely recommend using them.
★★★★★
Very happy with the service of Wrights Estate Agents.
★★★★★
The staff at Wrights are outstanding! From putting our house up for sale to completion they could not have been more supportive and reliable. I could not recommend them more highly.
★★★★★
I would highly recommend using Wrights. I had previously tried to sell, with no luck. Wrights were on it from the start, got it sold quickly and kept me updated at all times. We came across a few issues along the way, and they were so helpful and efficient, again keeping me updated at all times. Having someone to deal with the solicitor as well was really helpful. I'm so thankful to them for helping me on this journey
★★★★★
I recently bought a home in Welwyn Garden City, and Wrights has been excellent during the negotiation and through out the process. Sharon Knight from Wrights, who had responded to our questions with kindness and resilience. I adore them to pieces! Thank you.
★★★★★
I live outside the UK but following my father's death had to sell hs house. After an initial in person meeting Salvatore managed everything for me without me again needing to return to the UK. Cleared the house, attended to urgent repairs etc. and most importantly found a buyer for the house! I can't recommend Wrights highly enough!
★★★★
We as a family have been very impressed by Liam's assistance throughout the ups and downs of house hunting, particularly his help during the conveyancing process. He was always ready to oblige with our queries, permanently cheerful, and quick to deal with the problems that inevitably cropped up. Overall, a very helpful guy.
★★★★★
Sal, Liam and Tina were fantastic helping me to sell my property. Every step of the way they kept me informed and made the whole experience a joy from start to finish. If I could rate them 10 stars I would. Huge thank you!
★★★★★
Phil, Sal and the team are all extremely professional and very knowledgeable. Always an absolute pleasure to deal with. Recommend them without hesitation. Thank you for your excellent service.
★★★★★
Wrights are an absolutely fantastic estate agents and quite simply the best in WGC. We both bought and sold through them and they were amazing both times. They are professional but also extremely personable and on both transactions they provided great guidance and support to get things over the line. We would without doubt recommend them - many thanks to Sharon, Salv and the wider team
★★★★★
Wrights have recently sold a flat for me, having managed it for 15 years via their lettings team. Their service is always excellent, their team friendly and efficient, and nothing is ever too much trouble. I can't recommend them highly enough.
★★★★★
I have had the pleasure of dealing with Salvatore and his team at Wrights in Welwyn Garden City for many years and have found them to be exceptional in every aspect and highly professional.
★★★★★
Cannot recommend Salvatore and team enough. From valuation through to completion, they were brilliant. Kept me informed at every stage and were always available to answer any questions
★★★★★
We have used Wrights twice now and every time they have been outstanding. Their service is second to none and they always ensure to get the fastest results. Every time I spoke with them they were already working on whatever I was going to discuss and they always knew who I was when I rang. Great customer service!
★★★★★
Salv and the team at Wrights were amazing from start to finish. Kept us up to date during what was difficult time selling our grandfathers home. Would highly recommend using.
★★★★★
Very efficient, best service strongly recommend
★★★★★
Wrights have been extremely helpful throughout the purchase process. From day one when I started viewing properties with them, Liam was friendly and generous with his time. He also offered, on numerous occasions, to let tradesmen in for some key undertakings that I was planning (not all estate agents are willing to do this). Sal and Sharon were also helpful in promptly responding to my high number of queries during the whole process. They were also good at chasing the solicitors. I plan on using Wrights in the future when I'll be selling/buying properties in the area.
★★★★★
Thanks to the whole team at Wrights for progressing the sale of my property, especially Sharon, Salv, Tina and Liam.

Professional and friendly throughout, I would recommend them as the best estate agent in WGC.

Robert W
★★★★★
We have recently purchased a property from Wrights and they made sure everything was good for us and the previous owners of the house. Would recommend them. Thank you very much go the team at Wrights
★★★★★
I worked with Wrights to find me a flat to rent when I moved to the UK from Canada in 2022. They were easy to communicate with and always got back to me in a timely manner and were very professional. In particular, I worked primarily with Lucinda, my lettings consultant, Charlie, another agent, and Phil, the manager. All of them were courteous and answered all of my queries whenever I had them. They also quickly responded to my maintenance requests and provided contacts if I needed special service people to come to my flat. Lastly, they provided clarity regarding the move-out process when I vacated my flat and left the UK, and they were easy to work with from abroad as we finished up the vacate process.
★★★★★
I have been dealing with Wrights since 2011 and I have nothing but high regards for their professionalism, diligence, easy approachability and enthusiasm to help.
Phil, Sal and the rest of the team, you guys are truly the best.
Keep up the excellent work.
★★★★★
Hi
I've been with Wrights for more than ten years. They have always been helpful towards any concerns or impediments that I may have had throughout my time as a tenant. They always available when you in need regardless of the time of the day.
A major thank you to Karen for always being so proactive and ensuring your needs and wishes are met.
Thank you to all at Wrights.

Licinia and family.
★★★★★
When my husband and I purchased our first home 5years ago as chain free first time buyers, with another estate agent the process took 6 months. This time round we were selling our first property to purchase this one and the process took 3 months with Wrights WGC! We had several agents to come and value our home at the start of the moving process and after meeting Salvatore we decided easily to go with Wrights. The whole process from our valuation up until exchange of keys of our new home was dealt with by Salvatore and Liam, both of whom were actually amazing in terms of communication. Everything from the valuation and photos, to allowing us to visit the property we were going to buy to take measurements, to reccomending us a solicitors and mortgage adviser right up to exchange of keys for our place and the new property were dealt with by these 2 legends and all the little bits they did inbetween that honestly made the whole process so much less stressful than the first time round. Cannot praise Liam and Salvatore highly enough and would reccomend them to anyone, would not hesitate to use Wrights WGC again in the future if we ever chose to move again. Thank you Liam and Salvatore for making the process so quick and smooth sailing and for finding us our potentially forever home!
★★★★★
Thank you sharon and the team for helping us find our new home. Can't fault them.
★★★★★
I have dealt with Wrights Estate Agents for over 24 years. They fully managed my property in Welwyn Garden City over the years, and then helped me when the time came to sell the property. The entire rental and sales team is nothing short of awesome and first class! They made everything, from renting my property to selling the house seamless and treated me with utmost respect and curtesy. The letting team led by Philip Cook, supported by Lucinda and others, and the Sales team led by Salvatore Tona were amazing to deal with. I highly recommend the Estate Agency, and their professional/courteous/and super friendly service to anyone in need of rental or selling services. I was treated as a member of the family, and I am grateful for the experience and level of services I received in over 2 decades!
★★★★★
Massive thank you to Liam, Tina and Salv for going above and beyond to help us secure our first home together! They made the experience seamless from start to finish and we couldn't recommend them enough. Thank you all!
★★★★★
As a buyer, I found the agents (especially Sharon who led the sale) approachable, efficient, and the negotiation/sales process was positive. I never felt being ever a hard sell. If selling in the area I would consider using them in future.
★★★★★
First class service from a very professional Estate Agency. The staff are friendly and proactive and give you the sense that they are working hard to help you complete your purchase or sale. We would thoroughly recommend them to any potential purchasers or sellers.
★★★★★
Consistent communication and helpful advice throughout the whole process - from the very start to recently completing! They have also put forward recommendations to rent in WGC which we have taken up and we are hopeful that Wrights will also found us a house to buy! Couldn't recommend them enough!
★★★★★
Having dealt with Wrights on previous purchases' I again found them to be extremely helpful and cooperative to ensure my purchase was swift and stress free. Great knowledge and always available to assist. A pleasure as always, looking forward to dealing with Salv and his team again !
★★★★★
Sharon assisted in the purchase of our new home in AL8. We are extremely happy with the speed and delivery of the Wrights Team in Welwyn and will absolutely use this agent again.
Deivy
★★★★★
Liam of Wrights was extremely coperative and showed great deal of understanding during our process of purchasing the house. He was punctual and was responding and accommodating our request on weekends. Tina and the rest of the members were very active in getting the process through. I will recommend Wrights of Welwyn Garden City to anyone who seeks their services.
★★★★★
What a fantastic agency Wrights are….from the moment I called them they've been brilliant. From the initial call to the visit to photograph and market my property they were great. We had an offer within 2 days and throughout the process they kept in touch and helped push the sale through.
Sal is superb at his job, he's approachable, friendly whilst remaining professional. I would HIGHLY RECOMMEND THEM to anyone wishing to sell or buy a property
★★★★★
Excellent service from a very friendly professional team, great at communicating and a pleasure to deal with ... highly recommended!
★★★★★
Wrights sold a property for myself under some difficult circumstances. Salvatore was absolutely brilliant. He was so patient, positive and supportive.

In terms of pricing etc, we looked at other estate agents in the local area and Wrights were far more fair in price. I will definitely be using Wrights in future.
★★★★★
The whole Wrights Team are fantastic - very professional, honest and always prepared to go the extra mile - brilliant!
★★★★★
Several years ago I arrived in Welwyn Garden City looking to rent a small one bedroom apartment.

Within 24 hours I'd viewed several properties and within 48 hours - references and credit check complete - I had signed on the dotted line.

Having moved recently to another location, I can say that the exit process was just as efficient.

And in the meantime, any "issues" that arose were dealt with quickly and with the minimum of disruption and communication.

My heartfelt thanks to Graham, Phil, Karen, Lucinder and Charlie.

Nigel
★★★★★
I've been renting a flat through Wrights for 4 years. I've been very happy with the support and prompt response to any issues that occasionally popped up.

I've been lucky to have just bought my own place, but would happily go back to Wrights if needed and recommend them to others.

Thanks to the whole team with a shout out to Phil and Charlie who have been great from start to finish.
★★★★★
I have just exchanged Contracts on a property I am purchasing in Welwyn Garden City and cannot wait to move to this beautiful town. The agents that secured this home for me were Wrights in Welwyn Garden City. I cannot rate them highly enough. From the day I walked into the home and was shown the house by Liam from Wrights I was looked after by the firm throughout the whole journey. Liam was very professional, kind and informative. Always there to help me with any queries I might have and always responded to my queries quickly and accurately. Salvatore the Manager of the branch has been extremely helpful, kind and professional and through his hard work and many years of experience has brought my purchase to a quick and satisfactory conclusion. All staff at the branch are always available to help in any way and I would not hesitate in recommending Wrights to anyone in need of a very good, experienced and professional service in Welwyn Garden City. Barbara. Winchmore Hill.
★★★★★
Would highly recommend Wrights, I found Salv to be invaluable to the process, ensuring that the property we were buying did not fall through when our flat sale fell through.
Wrights promptly found us a buyer, although the sale was tricky and extremely drawn out, somehow Salv managed to keep it all together.
Salv kept us updated and reassured when we were feeling like the completion was never going to happen.

We are very pleased with our outcome and the service we received.

Sarah & Ryan.
★★★★★
Couldn't have made it easier to rent a place. I would personally like to thank Charlie and the team for helping me! It was a smooth and easy process with great service too. Would recommend.
★★★★★
Fantastic friendly team, always ready to help. We've been tenants for 14 years at a property. Over the years Wrights have been great. Even as we get ready to move on, they are still kind and courteous with viewings.
★★★★★
Wrights Estate Agents and Salvatore have helped my mum right from day 1 of this purchase, and all the way through. Thanks!!
★★★★★
What an amazing helpful team of professional
caring people!! We got a rental from the team in WGC office and for 10 years we rented a house , they have been very helpful at all times with a friendly voice too. As things broke or stopped working they were quick at sending Maintenance teams and engineers to fix immediately and efficiently.

It's been an absolute pleasure to have interacted with the rental team Karen and Lucinda wishing you all the best as we have now moved on and settled well in our new house. Will definitely recommend this team.
★★★★★
Whilst actively looking for my first home for months, I finally came across a property which was very appealing, upon viewing it, it failed to tick all the boxes I was looking for. Luckily, Sharon from Wrights was very confident I would be a fan of a property she had in mind, once I viewed this property, I knew this was the perfect flat for me. I was so glad she understand what requirements I was looking for which eliminated any potential time wasted. The whole process was very quick and efficient and I would 100% recommend them.
★★★★★
I dealt with the lettings team, Lucinda and Phil has provided us with an outstanding service and supported us along the way finding a new property to rent. Their support and proffessionalism goes above and beyond. Fantastic team. Thank you
★★★★★
Salv and the team at Wrights were incredibly helpful when we were seeking to market our property. It is very clear from speaking with Salv that he is exceptionally knowledgeable when it comes to the local market in WGC and he leverages this to get the best outcomes for his customers!
★★★★★
Wrights in Welwyn are one of the most professional, hard working, reliable and honest estate agent's I have ever dealt with. They found me a beautiful property to buy and went out of there way to make sure that the exchange and completion date was successful. I highly recommend them.
★★★★★
Always friendly and honest advice and 1st class service. Genuinely nice people 👌
★★★★★
I can't really put into words how satisfied I am with the service I've received from Wrights, both when it came to letting out my property and selling it.

For over five years Wrights were responsible for managing my property to let. Philip and Lucinda always found responsible tenants within very short periods of time and I never experienced delays in payment. They kept me up-to-date on all issues regarding it such as repairs needed, when it was time to get a new gas safety certificate and they did this all for a very reasonable rate.

Then when I decided to sell, Salvatore quoted me a good price range he believed my property could sell for. I was delighted when he and his brilliant team (Thank you Hollie and Tina) were able to secure a buyer within a week of the property at a price I was very satisfied with. They responded very quickly to all emails no matter what time of day it was and always kept me in the loop with regards to what was going on. They also recommended an excellent conveyance solicitor.

Everything about this company is first rate. I can't recommend them highly enough.
★★★★★
Salv and his team were brilliant from start to finish! Salv was very knowledgeable on our area, honest with his valuation and gave a competitive quote straight away. Wrights quickly secured a buyer for us and kept things on course when minor issues arose and clearly communicated everything throughout. They will also point you in the direction of good solicitors in the area rather than ones they earn a referral fee from (from previous nightmare experience this is very important). Top class service - Thank you so much!
★★★★★
Following a really bad experience with another local estate agent, Wrights were a breath of fresh air!
They were nothing but helpful from the start of the process.

Each step was communicated with us and they were extremely professional. After our previous experience we were very uneasy but they really made us feel secure the whole time.

I can't recommend this agency enough if you are looking to sell or buy.

Overall great experience.
★★★★★
Wrights know their stuff! Smooth process, reasonable rates, friendly staff, found us a buyer with the right offer even after we'd lost two others (we struggled to find a place to buy), would definitely recommend them
★★★★★
Great estate agents very helpful, have used a few times now, Salvatore and his team are very good at what they do!
★★★★★
Wrights have acted for us in two capacities, firstly as managing agent for a rental property and latterly as agents for the sale of the same property.
We have been very happy with the service and the staff we have dealt with have always been responsive and have gone the extra mile to help. I am pleased to recommend Wrights unreservedly.
★★★★★
A huge thank you to Salvatore, Tina & Hollie. They made our dream to come true. Very professional, organised and friendly team Once again....THANK YOU SO MUCH
★★★★★
Before marketing our property, I did my own research, so had a good sense of the value. I then invited 3 agents to value the property. Of these I decided I had the most confidence in Wrights. They did not over inflate the valuation to get our business, they showed best knowledge of the properties in the area, presented good market knowledge, and offered fair terms. I was not disappointed, they quickly achieved a sale, at the price we wanted, and to the perfect buyers. Our sale completed very quickly, and without complication. From our experience I would highly recommend Wrights.
★★★★★
It has been a pleasure dealing with the team, in particularly Liam, Tina & Sal. The team has always tried to go the extra mile to help and always on hand when needed. Thank you for everything
★★★★★
Really positive experience with Wrights in the sale of my property. I would highly recommend Salv and the team!
★★★★★
There is no other Estate Agent I would now use!
After having moved a number of times in the past, I can safely say that Salv and the team at Wrights of Welwyn are the best of the best.
They had our house up on the market and sold within 24 hours and secured a move to our dream home.
Always kept up to date and over came any challenge faced along the way quickly (issues always come up in house moves, but no-one has ever put as much effort in to solve them as Wright of Welwyn did!)
Well done team, keep up the great work.
An example of how good estate agents should be!
★★★★★
Wrights recently managed the sale of my 3 bed terrace. We had a buyer pull out but the property was quickly put back on the market in a timely and professional manner. They are a responsive, helpful and friendly team. I am glad that we choose Wrights to manage this sale.

Kunle Akintayo
★★★★★
I can't recommend Wrights high enough! Friendly, professional and prompt response to all my queries and questions.
Especially huge Thank You to Salvatore and Tina for their help and support from start to finish.
★★★★★
Good choice of properties
★★★★
Throughout our tenancy, Karen was really helpful - fixing any problems, issues or answering any questions very quickly. Would definitely recommend Karen and Wrights overall as an agent to rent from.
★★★★★
We dealt with Sal and Tina on our journey buying our property. The service we've received has been great!
They were really helpful with any questions we asked, every question was answered really quickly.

Would highly recommend!
★★★★★
As block managing agents of a building close to Wrights, we have received amazing support from Karen and the team including recommending reliable local contractors, assisting with access and dealing with emergency call outs. They have always been very efficient, helpful and friendly and super supportive to our business.
★★★★
The letting team have been excellent throughout our tenancy. Quick to get the initial paperwork sorted and responsive to any issues we had with the property or landlord, following through to ensure a resolution had been found. A very personable team. I would use this agency again.
★★★★★
I cannot speak highly enough of the team at Wrights of Welwyn Garden City. Right from the start, nothing was ever a problem, they were always friendly and helpful, keeping us up-to-date with proceedings along the way.
Extra thanks go to Salvatore who worked tirelessly for us to push the completion through in time to meet the stamp duty deadline, without him I don't think we could have done it!
I will be recommending Wrights to anyone I know buying or selling - they do a fantastic job and are a pleasure to deal with!
★★★★★
We bought our first house through wrights 6 years ago and sold it through wrights too. We did compare to other local estate agents but wrights' friendly service, knowledge and support during the whole process is second to none. Would use them again if we ever move!
★★★★★
Great Team and Excellent Service despite of the pandemic.
I had a positive buying experience with Wrights of Welwyn, from the first email that I have sent up to the moment of collecting my keys. I started my buying journey during the pandemic & moving outside London wasn't easy for me but I had the luck of finding the property (with a great vendor) and excellent team from Wrights of Welwyn.
Natalija was my first point and main contact, she ensure that I'm safe and well informed. I didn't even feel that she's selling the property, but she negotiated the transaction appropriately & professionally; ensuring that my needs (as a buyer) are reasonably achieved while taking good care of the vendor's interests. The process was relax and not pushy at all.
The rest of the team are very accommodating and helpful; they can be very busy but remain timely and responsive. I phoned Wrights several times and spoken to different staff but all my requests and queries were professionally handled.
Tina was very keen in sale progression but no pressure imposed. Thanks for those prompts, completion happened earlier than expected.
Salv kept me informed towards completion and flexible enough to work with my schedules.
Thank you Salv and your entire team.
★★★★★
We bought our house using Wrights, and have just sold our house using Wrights. In fact, we didnt even bother enquiring with any other estate agents when we wanted to sell. We cant fault them at all, they made everything easy for us, really friendly and helpful team. Nothing is too much trouble and always at the end of the phone for reassurance and advice. Thanks Wrights!
★★★★★
Dealt with Salv throughout the process, was great help all the way and kept on pushing the sale along. Helpful, always quick to reply, easy to get in touch with. Definitely use again and would recommend. Many thanks!!
★★★★★
We purchased our home with Wrights and had a smooth, responsive and professional experience. A special thank you to Salv, Tina and Natalija who handled our case and helped us through the process.
★★★★★
Very friendly, supportive team - thank you very much
★★★★★
Professional and always ready to help
★★★★★
After having some horrendous experiences with other local agents the guys at Wrights went over and above our expectations and restored our faith.

We sold our house and ended up having to rent a property for a short period of time and these guys were brilliant, they handled every aspect of the process with professionalism, respect and with great communication
Why bother with anyone else when this is a true 5 star agency for sales and lettings
★★★★★
Just want to say a big thank you to the team at weights especially Natalija she has been so professional and helpful throughout the whole process of the house sale . You can see she is absolutely passionate about her job which was so lovely to see , from the first moment she came into my house I could see she had a real passion for her work and I knew she would do everything in her power to sell my house . This was very important to me as I have loved my house as I have been living there since 2004 . Here enthusiasm was one of the main reasons I entrusted my house sale with weights . So thank you .

Amanda price and family .
★★★★★
Huge thank you to Sal, Tina, and the rest of the team. We had a couple of issues but they were fantastic and helped secure our perfect home.
★★★★★
Friendly, professional staff; very responsive and on top of things (despite the pandemic). They don't waste time and it was lovely buying a home through them. Also very sweet of them to gift me with a new home welcome package - thank you! :)
★★★★★
I would like to Thank you Sal, Tina, and Harry for throughout the sales process of my property.the whole team were amazing and responded in timely manner for any queries.
Harry and Tina, for Enquiring and pushing the solicitors and responding to my emails on same day.I can 100% say they are all friendly and professional throughout the sales process.
A big thank you to you all for your support. Good luck for everything.
★★★★★
The entire team at Wrights have been phenomenal throughout the process of selling my flat - always incredibly friendly, responsive, transparent and professional. They know the local market inside-out and have on several occasions gone above & beyond the call of duty to help navigate various hurdles and make a really difficult and stressful process as smooth as humanly possible.

Truly couldn't be happier with the service I've received and I'd highly recommend Wrights to anyone. Thank you! :)
★★★★★
Salv and Harry were fab. Very helpful and always in contact providing updates and checking in. Post offer Tina was great and provided updates during that stage of the selling. Would have no hesitation to recommend Wrights, thanks team WGC.
★★★★★
I can highly recommend Wrights. The service I received far exceeded any other agent. Thank you again for your help and support. Selling my property was not a stressful experience. Salv was always there for guidance and knowledge advice. Your personal approach was much appreciated. I look forward to working with Wrights in the future
★★★★
Had a difficult meeting the first encounter with wrights, after a review Phil got in contact with me and apologised, as well as convincing me to view another property. Phil was helpful, enthusiastic and professional, the property I saw was immaculate and I have already expressed interest in. I appreciate the customer care and owning up to mistakes, look forward to dealing with wright's
★★★★★
Sal, Tina and Harry were amazing with helping me sell my flat from start to finish!

With the property being shared ownership, there's always more steps to the process, which can make it more difficult compared to buying out right. Where other estate agents might charge more for this they didn't, they provide an excellent service and a fair price.

They reassured me throughout and were always there if I wanted any questions to be answered. Their support was much appreciated, as it can be a stressful time, especially during Covid and the delays caused.

It's so important to find the right estate agents to help sell your property and I feel everyone at Wrights goes above and beyond.

I can't thank you enough and I wish you all the best! :)

Thanks,

Beth
★★★★★
I would recommend going to Wrights, the whole team were amazing and although very professional also had a good laugh at times which you need if feeling stressed.
Natalija came round on the initial visit talked us through everything and even put up with all my questions, Natalija patiently gave us a few days to get the house in order to take photo's.
We then met Harry who also was absolutely amazing and again had a good laugh, he did most of the views as we didn't want to be in
Salvatore we also met and spoke on the phone again really professional and answered our questions he did viewings too
Tina I didn't meet but oh my god on the ball back and forth pushing at the solicitors backing me up and my emails were responded by her the same day
I can 100% say they are the most friendliest professional and helpful bunch ever
A big thank you to you all for your support professionalism and at the same time fun
Tara
★★★★★
Wrights are amazing and extremely helpful , me and my partner just got our first together made it very easy and smooth. Brilliant agents
★★★★★
If anyone wanted to buy property quickly with no hassle Wrights Welwyn Garden City is right place to contact. Our formal process had started on 6 January and end of February all was completed. Excellent job!!! It was hard to believe during this difficult period particularly this branch members managed to handle our property purchase procedure very professionally.
At this point I have to mentioned that team members - especially Natalija, Tina and Salavtore were extremely helpful. They always respond on time, you will always get professional and very detailed advise.....
Moreover this great team is really standing for their clients. I would strongly suggest to everyone "if anybody is looking for the best customer care team please contact them"....